---
Lake Columbia Parks & Bath Houses
16 Park Locations (8 with Bath Houses)
There are 16 parks that are located around Lake Columbia. Many of these parks include playground equipment and benches, and 8 park locations include bath houses. These parks are for all Lake Columbia property owners to enjoy! If you would like to reserve one of the parks for an upcoming event, please contact our office for more information.
Park Locations
This map shows all park locations, boat ramps, and bath houses on Lake Columbia.
View Map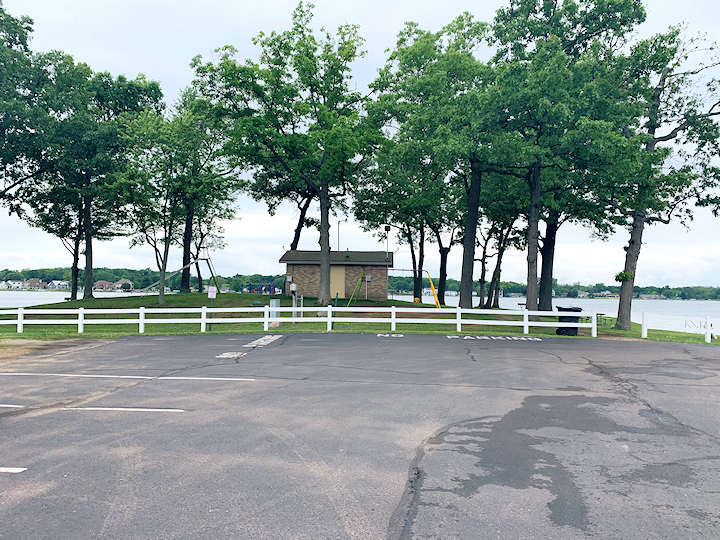 Hawthorne Park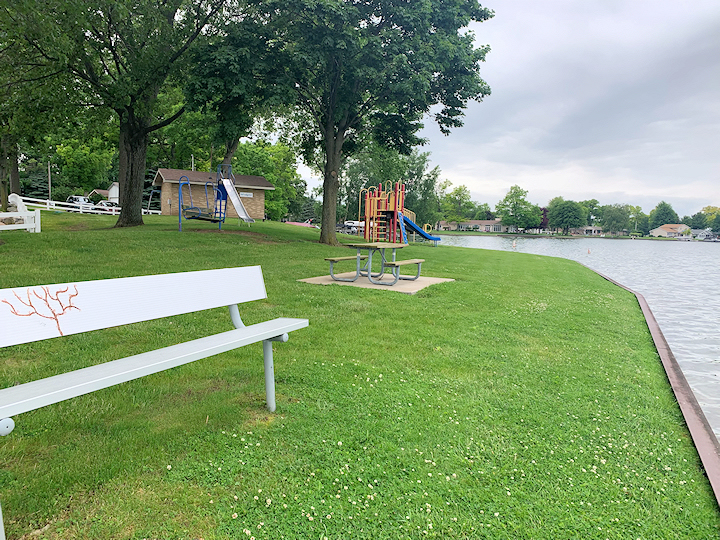 Nottingham Park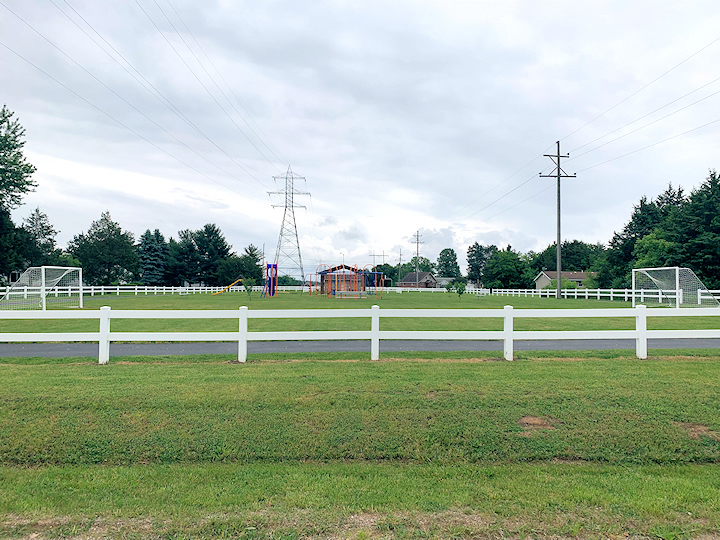 Southern Shores Park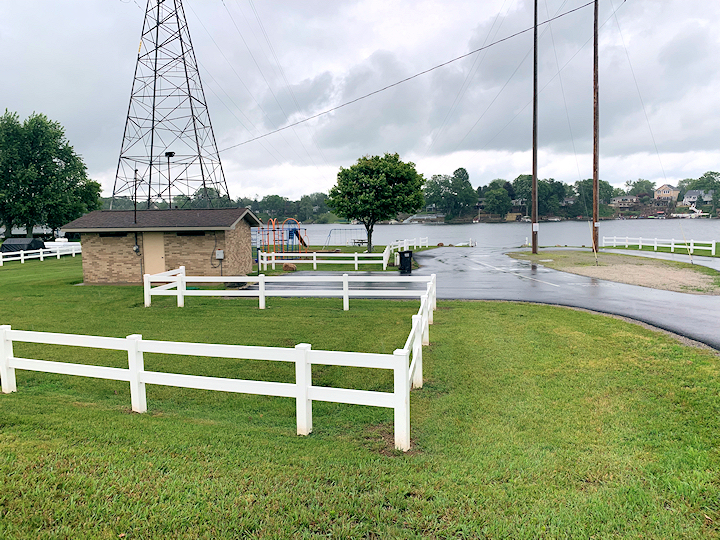 Somerset Park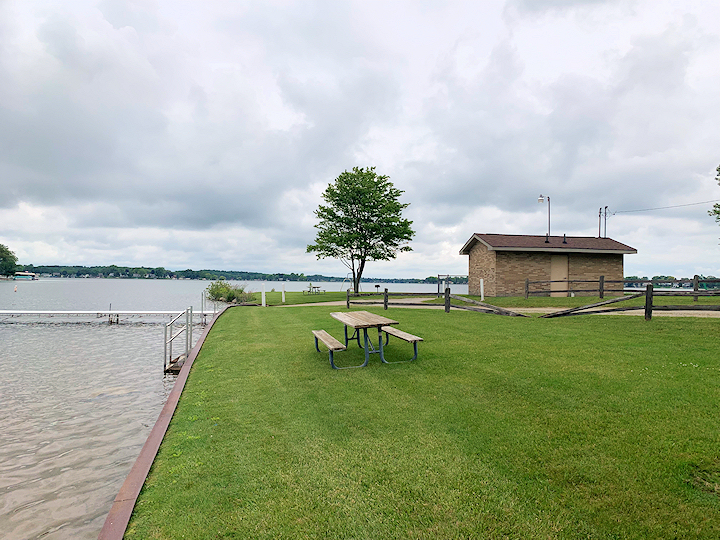 Karen Court Park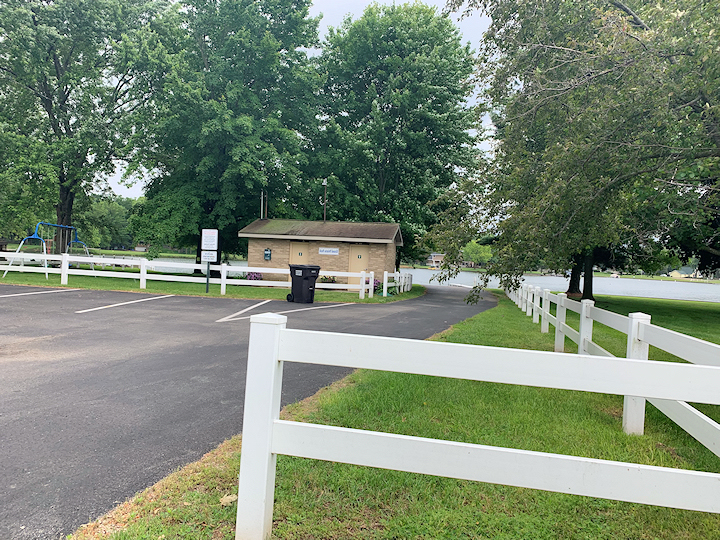 Grand Pointe Park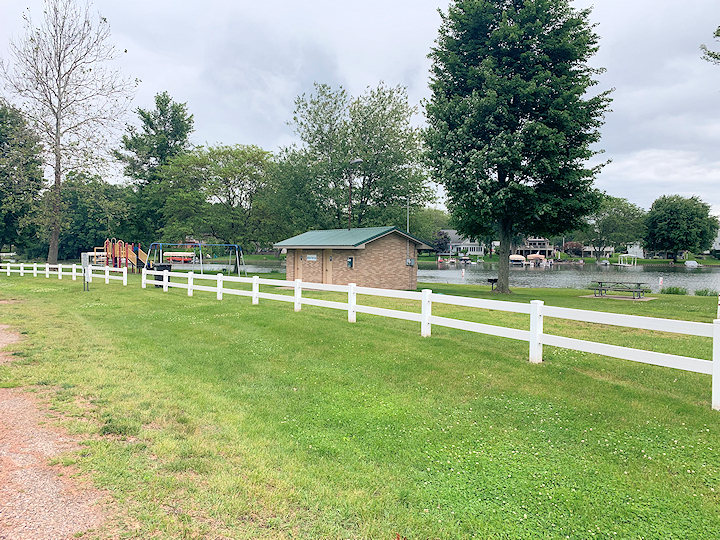 Bedford East Park
Castlewood Park
8 Bath House Locations
Hawthorne
Nottingham
Southern Shores
Somerset
Karen Court
Grand Point
Bedford East
Castlewood
---
Docks & Ramps
Docks on Various Parks
Dock locations are Hawthorne, Nottingham, Kelley, Somerset, Karen Court, Grand Pointe, Castlewood and Bedford East parks. Docks are for loading or unloading only and are not for mooring for more than approximately 10 minutes or for rental. The purpose is to serve those in need of assistance in entering or exiting a boat or for stopping momentarily for someone to use the bathhouse facilities.
Boat Ramps
Lake Columbia has 9 park locations that have boat ramps and are listed below. All boat ramp chains are left open during the winter months for the safety of snowmobiles. Ramps will be locked and accessible with a key by March 1st or later if the lake still has ice.
Ramp Locations
Hawthorne
Nottingham
Kelley
Somerset
Karen Court
Grand Point
Bedford East
Bedford West
Castlewood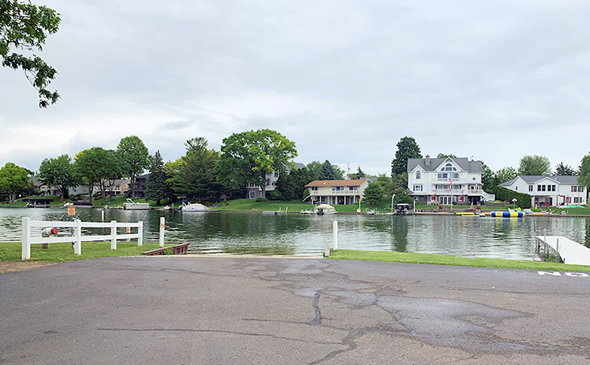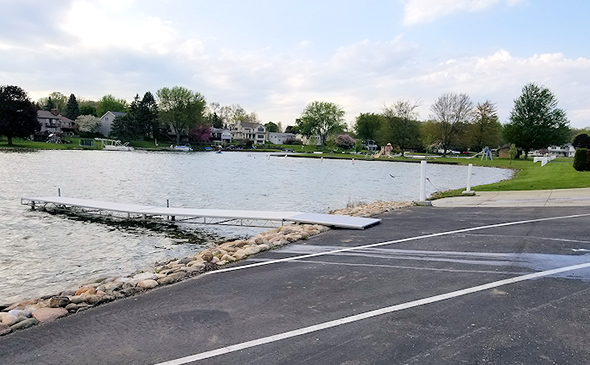 Please lock ramp back up once you are finished loading or unloading your boat. You should also remember to remove your key from the lock.
When launching or removing your boat from the lake, please Do Not POWER UP (POWER LOAD) your boat. This is causing damage to our ramps. Thank you for your cooperation. This helps to keep ramp maintenance to a minimum.
---
Island Information
Two Islands on Lake Columbia
The islands on the lake are for the enjoyment and use for all owners. Water activities such as volleyball nets (including poles) should only remain in the water while the activity is taking place and not hinder any owner or watercraft. A reminder also that dogs must be on a leash at both of the islands and in the parks and please clean up after your dogs. Common courtesy is asked of each owner on our islands and in our parks. The Stump Bay island has just had a seawall placed around it and is being cleared for member use. Plans, to date, are to put a picnic table, grill and possibly a fire pit on it for members to use.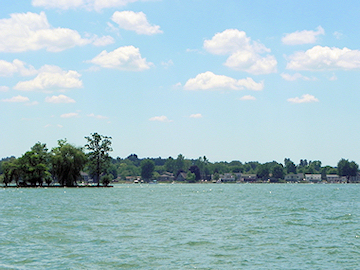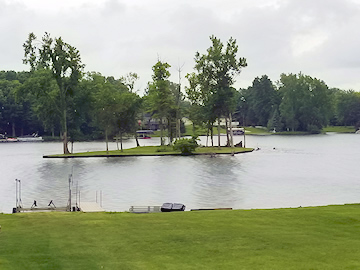 ---
Lake Apparel & Accessories
New information is being updated for this section and is coming soon.
Lake Columbia Property Owners Association
Lake living enjoyment in EVERY season!