Lake News
~ Weed Treatments ~
Columbian Newsletters
2018: March
2017: March, May, August, December
2016: March, May, August, October, December
2015: May, June, October, December
2014: January, March, May, June, October, December
2013: January, March, May, June, October
2012: March, , April, July, October
Weed Treatments & Notices
2017: Notice for 2017 Year, May 15, June 21, July 11, August 7
2016: Notice for 2016 Year, May 31, June 23 & June 28, August 1, August 30
2015: Notice for 2015 Year, May 13, June 17, July 15
2014: Notice for 2014 Year, May 19, June 11, July 14, August 13, September 9
2017 TREATMENTS
May 15, 2017: Map includes in green, what they treated on May 15th & in red, what they will be planning to treat on Tuesday, the 30th. This date depends on weather conditions as is why the the Notice mentions "scheduled for the week of". View map
June 21, 2017: Treatment took place but there are a few extra spots that they will be coming back to treat approx. June 27th. This is because they ran out of chemicals.. View map
July 11, 2017: Treatment took place in a few areas. View map
August 7, 2017: Treatment took place in a few areas. View map
2016 TREATMENTS
2016 Notes on Treatments: Due to so many weeds since the survey date on 5-9-16 to the first treatment date of 5-31-16, there was a shortage on the chemicals being used. An additional treatment was necessary. The areas marked in blue were treated on June 23rd. The areas marked in red were treated on June 28th. View map
Lake Columbia Apparel
We have Lake Columbia apparel for sale. Items are embroidered with the Lake Columbia logo. Shirts are available in a variety of colors. Hats are available in navy, khaki, or washed forest. Orders take 2-3 weeks for delivery. These items make great gifts! Call, email or stop in the office for details.
Docks on Various Parks
Dock locations are Hawthorne, Nottingham, Kelley, Somerset, Karen Ct., Grand Pointe, Castlewood and Bedford East parks. Docks are for loading or unloading only and are not mooring for more than approximately 10 minutes or for rental. The purpose is to serve those in need of assistance in entering or exiting a boat or for stopping momentarily for someone to use the bathhouse facilities.
Decal Enforcement
Please be advised that we will be starting to more effectively enforce the placement of decals on vehicles and watercraft for the usage of our water and parks. If you have received your decals and not placed them accordingly, please adhere them or if you have not yet received your decals, please obtain them through the office. Copies of your state vehicle and watercraft registrations may be submitted to the office via in person, email, fax, mail, or dropped off through the door mail slot. The decals then may be picked up in person or through the outside pickup box or mailed.
Ramps
All boat ramp chains are left open during the winter months for the safety of snowmobiles. Ramps will be locked and accessible with a key by March 1st or later if the lake still has ice. View Ramp Key Policy
Reminder: When launching or removing your boat from the lake please Do Not POWER UP (POWER LOAD) your boat. This is causing damage to our ramps. Thank you for your cooperation. This helps to keep ramp maintenance to a minimum.
Fish Stocking & More
Fish stocking takes place each each on our lake and can be costly. Fish stocking donations can be made any time of the year and when you donate, your donation is matched. Would you like to help fund the stocking of our fish? Please fill out this fish donation form and mail with your check or stop in to the office. You can also call, fax or email the office to use your credit card.
Limnological and Fisheries Survey of Lake Columbia (including recommendations and a management plan)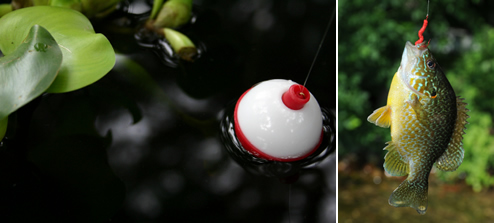 Go-Karts, 4-Wheelers, Golf Carts, (ORV's)
Are illegal to ride on the roads (this is a law enforceable by the police). Please note all lots are for residential purposes and ORV's are not allowed. When reported by our membership regarding use of an ORV on an occupied or vacant lot then proper action is taken. All ORV's on the roads should be reported to the police. Thank you for understanding and compliance regarding use of ORV's.
Island Information
The islands and the lake is for the enjoyment and use for all owners. Water activities such as volleyball, nets (including poles) should only remain in the water while the activity is taking place and not hinder any owner or watercraft. A reminder also that dogs must be on a leash at both of the islands and in the parks and please clean up after your dogs. Common courtesy is asked of each owner on our islands and in our parks. The Stump Bay Island has just had a seawall placed around it and is being cleared for member use. Plans, to date, are to put a picnic table, grill and possibly a fire pit on it for members to use.
Lake Columbia's Nextdoor Neighborhood
Lake Columbia Nextdoor is a private website that is exclusive to the Lake Columbia Neighborhood. With Nextdoor you can advertise items for sale or wanted, request referrals for services, post an event, be advised of neighborhood alerts, post lost and found items and much more. It helps the Lake Columbia property owners to "stay connected."
Nextdoor is a Free service that was started by two neighbors. If you are a property owner and would like to join your neighbors on Nextdoor, go to www.nextdoor.com, enter your lake address and click on the green "Get Started - it's Free" button. From there you can create an account and begin sharing information with your neighbors.
Sewer Emergency Contact Information
The sewer Emergency and Maintenance Phone is (517) 592-2727. Calls are answered 24 hours a day / 7 days a week. For all other township business, call (517) 592-2000. Check their website for more information and times at: www.twp.columbia.mi.us.
Hydrant Information on Lake Columbia
We have 8 locations around the lake that are Dry Hydrant locations: Wesch Court, Castlewood Park, Big Bedford (East) Park, Little Bedford (West) Park, Archwood Lane, Karen Court Park, Hilltop Court Park and Hawthorne (Waverly) Park. The new ISO rating for the township is a 5/5Y, this is the new classification from the old 5/8B. These numbers are what insurance companies use to apply and figure in the cost of insuring in a geographic location. It is a lengthy process to say the least. You should contact your insurance company with this new rating so they can determine if you are eligible for a rate reduction. Here is additional information from the Columbia Township Fire Department regarding the parking distance from a fire hydrant.
Helpful Links
Columbia Township Website - Visit this site for access to Columbia Township ordinances, meeting information, contact information and various other township information.
Jackson County Government Website - Here you can get access to pretty much anything Jackson County: Things to do, Jackson County fair news, and visitor information. Through the GIS you can access, the real estate viewer, crime map, voting information and the parcel viewer, where you can get access to your property dimensions, etc. You can get access to your property deeds from the Jackson County Register of Deeds. You can pay delinquent taxes or get tax sale information, or dog licenses through the Jackson County Treasurer. If you need something relating to Jackson County, go here.

For more information please call (517) 592-2361 or email us.


We look forward to hearing from you!